We all have learned this past 15 months that having a support system around you is key to navigating all the ups and downs of life.  UKirk-connected ministries on college campuses around the country are communities of faith that can provide that kind of support for college students you know.  To connect a college student to a UKirk college ministry or congregation where they are going to college, click here to fill out a simple form, and we'll make sure they are contacted by someone who can help them get connected.
Feel free to use the images and posts below in your newsletters and social media posts to invite your members and churches to refer students they know to a UKirk ministry in their area.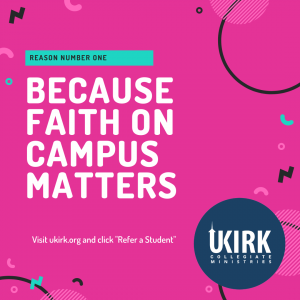 #1- Because Faith on Campus Matters
Being at college opens up new worlds and challenges to young people. Faith can play an important role in helping students navigate those challenges. UKirk is there to help students deepen their faith with God, each other, and the world.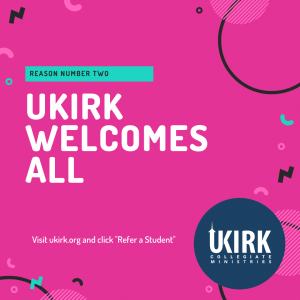 #2- Ukirk Welcomes All
Some students arrive on campus knowing who they are while others are still figuring that out. UKirk is a welcoming space for any and all people.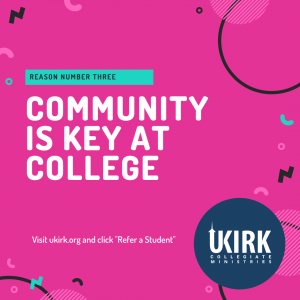 #3- Community is Key at College
Finding your way at college can be difficult. UKirk is a community that understands the unique challenges of college life and provides community so students don't have to face those challenges alone.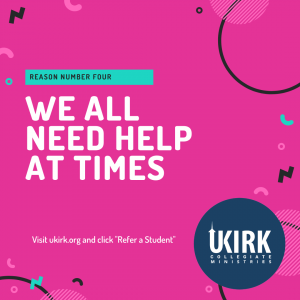 #4- We All Need Help At Times
There comes a time when students will need someone to be by their side. UKirk is on campus to help students during all seasons of faith and life.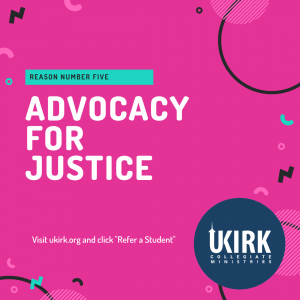 #5- Advocacy For Justice
More and more we see the need for equity and equality in our world. UKirk is a place that not only speaks about justice but advocates for it on campus, in communities, and around the world.