One of my favorite scripture passages is 1 Corinthians 12:26, "If one member suffers, all suffer together with it; if one member is honored, all rejoice together with it." (NRSV)
I was reminded of the power of this passage during our First Monday Conversation with Neil Myer and Dorothy Piatt-Esguerra as we discussed navigating un-natural (or human-caused) disasters on our campuses. One of the things Neil, Dorothy, and I all shared was how powerful it was to have others around the network reach out during and after the campus shootings at UVA and MSU. It often doesn't seem like a lot to send a text, DM or prayer, yet in the midst of tragedy it is the small efforts from the larger church community that matter.
In the same way, we get to rejoice together, too! Today I learned that we have a new little UKirk-er, Ruth Taylor Heron Penmore (8 lbs, 4 oz), who was born at 8:52 am this morning! Mom, Rev. Rachel Penmore (UKirk UTK) and Ruth are doing well, and Rachel shares that Ruth is a healthy, strong girl who is already chatting up a storm.
Spiritual support is not just nice to have, though; during all seasons of ministry and life – the good, the bad, the chaotic, the ordinary – it is an integral part of staying spiritually grounded. I think that's why UKirk Network ministries focus so much on building Christian community among students. We know that doing life with others in our corner reminds us that we are not alone; there is no place or situation that can "separate us from the love of God that is in Christ Jesus our Lord." (Romans 8:39)
One way UKirk is hoping to offer spiritual support is through UKIrk Daily Prayer where each day via the website (and our new App which is almost ready for primetime!) you and your students as well as the larger church will have a scripture from the Daily Lectionary and prayer written by someone in the network. Please let me know if you would be willing to write for UKirk Daily.
Another way we support both each other and our students is by learning how to walk with them during seasons of difficulty. If you or someone you know are in the Memphis area this Saturday, October 8th, Nathan Wheeler will be leading a Soul Shop suicide prevention workshop at Rhodes College from 9 am to 4 pm. If you have any questions, you can reach out to Nathan Wheeler or Rev. Beatrix Weil, chaplain at Rhodes.
What joys or prayer requests do you have that we can carry together? Let me know at [email protected].
Peace and. blessings,
Gini
PS: Don't forget to confirm your ministry's info, and upload a resource in to our UKirk Community Resources! If you don't have login information, email me.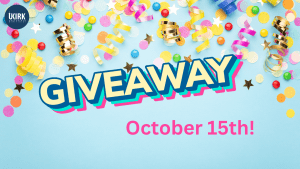 For those of you in the Louisville, KY, area, remember to register for the Jesus and Justice Advocacy Conference, October 20-22, 2023.